6 steps to improve the quality of service in your restaurant
Your customer's experience begins before they arrive at your restaurant. It begins with the reservation and ends after departure with word of mouth or online reviews.
Whether your client is in a hurry and comes for lunch during his lunch break or whether he is there to enjoy a dinner, it is important to play on your sympathy capital and offer a pleasant experience.
Mybea was born after observing waiters in different hotels and restaurants who were overwhelmed and stressed. We have therefore developed a software that allows restaurateurs to take advantage of digitalization to improve the customer experience and increase their productivity.
Using digitalization does not mean going all-digital, but combining tradition and modernity to offer the best service.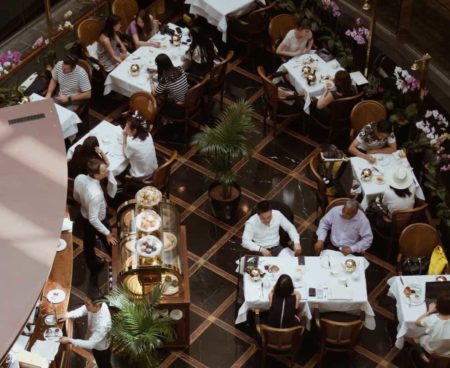 Focus on online booking
The traditional reservation is made by telephone, but it has the disadvantage of being subject to your opening hours. The reservation by a form on your site lacks reactivity, because you have to wait for the confirmation of the reservation by your team.
Thanks to the online booking on the application, your future customer can book whenever he wishes and the confirmation of his reservation is automatic. Plus, it's time to save for your team.
Score points as soon as you welcome your customers
Once in your restaurant, the reception and placement in the dining room constitute the first contact with your customer. This step is essential to establish a positive relationship and start with a good impression. The human remains your best ally at this stage. Your servers relieved of other tasks such as booking, order taking and payment will have more time to warmly welcome your customers.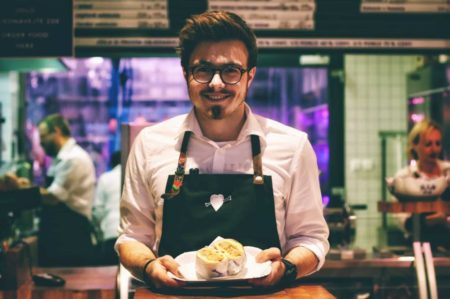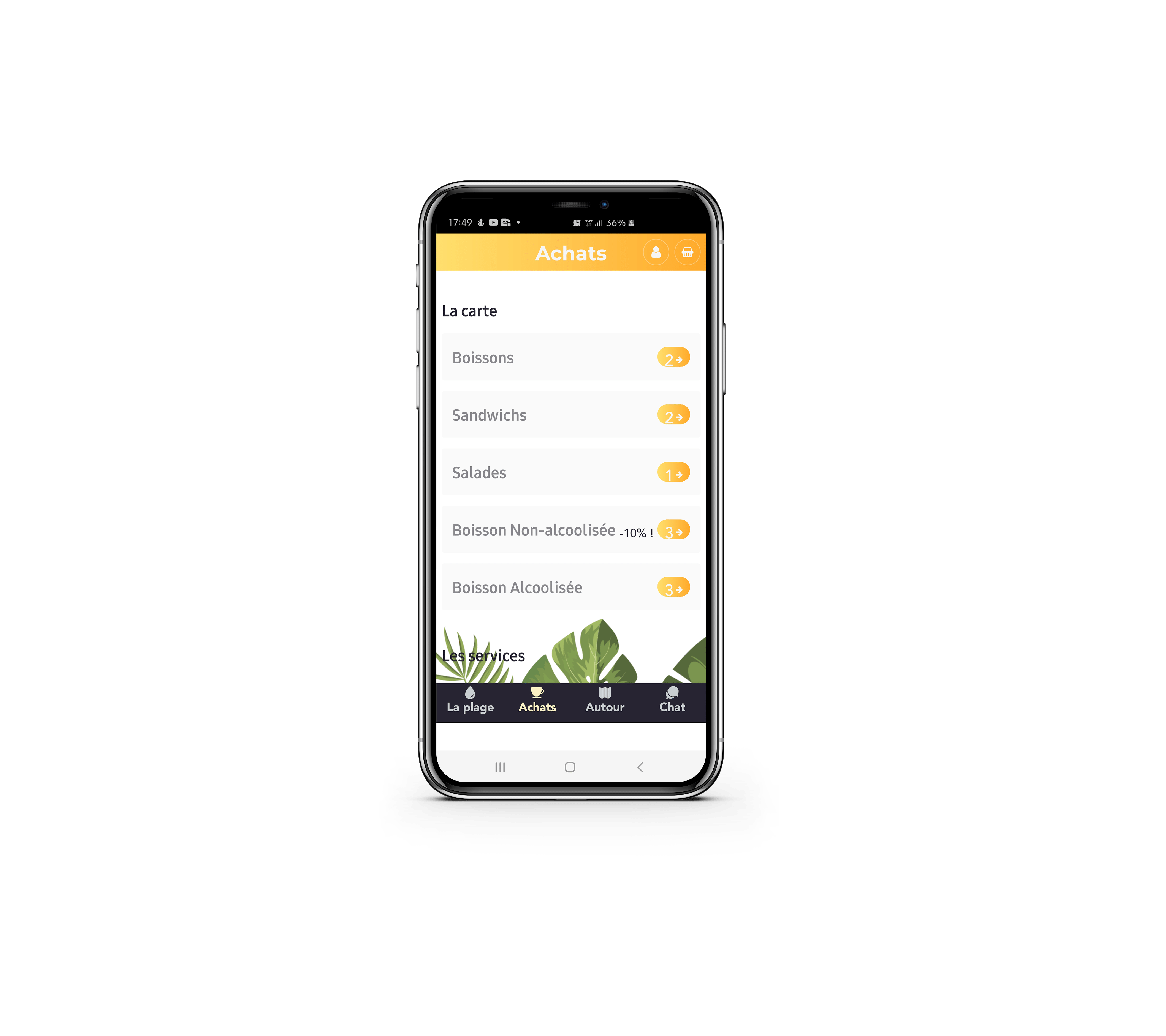 Don't make your customers wait for the menu and order taking
Once your client is installed, the first delicate passage is the transmission of the menu. If the server is too busy, the wait time can be unpleasant. The same problem is repeated for order taking where you have to successfully solicit a server. The digital menu is an ideal alternative. Thanks to a QR code, your customer can consult your card whenever he wishes and also place an order.
Offering a digital alternative in addition to the traditional method is a great proof of agility and it will be perceived as very functional for your customer who wants to eat in less than 50 minutes during his lunch break.
Focus on value-added actions
Serving and announcing the dishes must be the added value of your team. They make the link between the kitchen and the dining room and this is when the sense of hospitality comes into its own. If the servers are overwhelmed with the flow of customers this is a step that is very often overlooked.
At this time, using a digital tool makes it possible to better manage rushes and no longer run to take orders or bring a forgotten drink. Your team will find all this information on their tablet, smartphone or on your POS.
This means fewer meters for your servers to travel, less stress and more time to spend at the table during the meal and take care of your customers.
These little touches will set you apart from the competition and encourage your customers to leave you positive reviews online.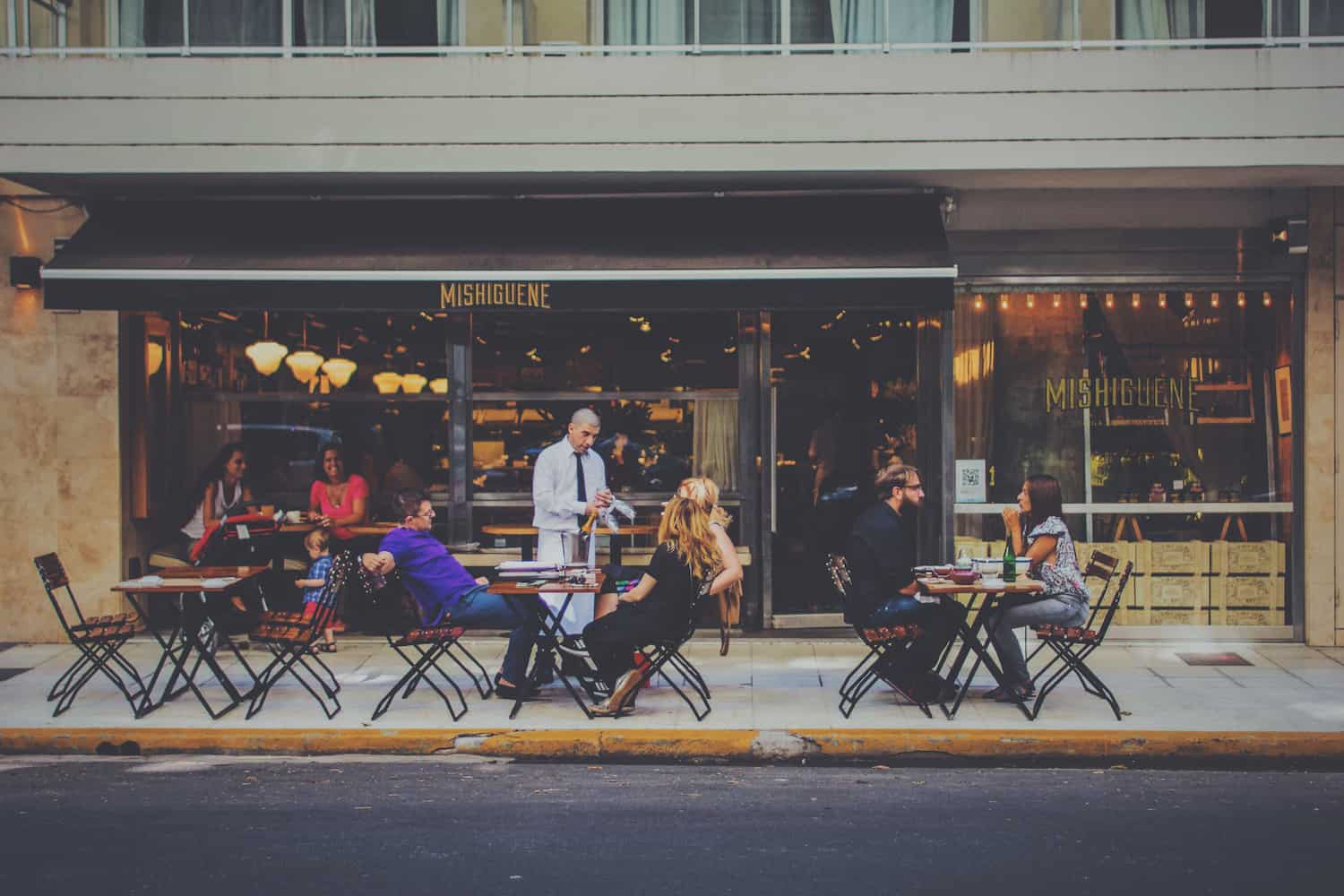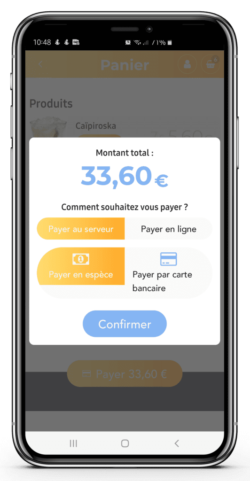 Facilitate payment and leave a good last impression
Just before departure, the payment will be the last impression of your customers. Depending on the availability of your team, this departure can be completely missed.
Offering your customers an alternative to traditional payment is a plus and it gives a functional image of your establishment which allows your customers in a hurry to save a few precious minutes in their schedule.
If you have found a balance between digital and tradition upstream, the time saved by the servers on the reservation, order taking and payment stages will ensure that they always have a minute to devote to your customers on departure to give them a nice little word.
It's just goodbye: building customer loyalty
Thanks to digitalization, you can get to know your customers better and find out what their consumption profile and average basket are.
You can also send them an email or an SMS to announce your next card or your offers such as the privatization of your establishment.
Digitization facilitates and optimizes the loyalty of your customers.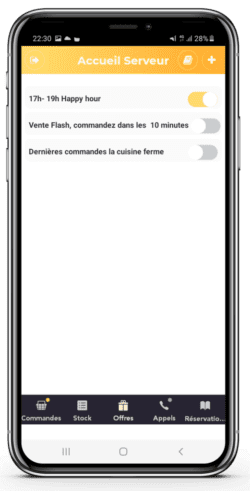 Take the digitalization leap
Discover all the features and benefits for your establishment